Trekking nostalgia with buddies at Kalavantin Durg, Mumbai
|
And I became the pioneer to climb 2,250 ft high in the dazzling sunny weather at Kalavantin Durg, Panvel. It was a unplanned activity that we decided instantly after a lake side camping at Bhivapuri, Kasara.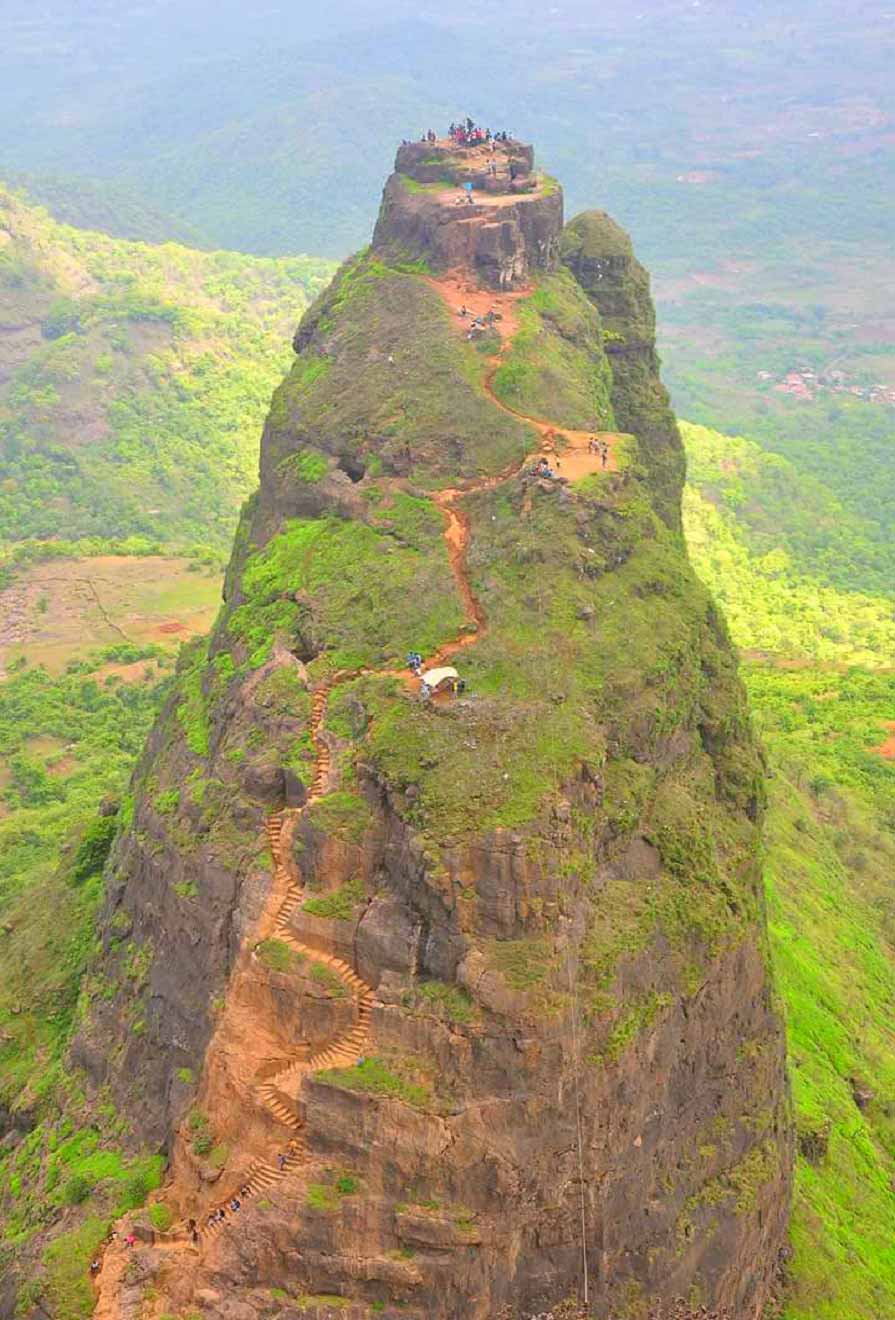 Picture Credit:-http://www.prabalgad.com/
 We started trekking at 1300 hours it was a steaming 38 degrees weather. we did not had any trekking experience and did not knew the route to reach the pinnacle still we kept moving with a positive attitude. It took 1 hour to reach 1st level of trek named Prabhal Machi where we found out all local residents of that mountain who had made brilliant arrangements for food and shelter. They directed us to the level 2 route.. Gooosh, level 2 was quite difficult because 30 percent of the route had 270 degree rock climbing and 5 percent of it had 90 degree rock climbing. It freaked us a bit because one step here or there could be devastating. we experienced a mesmerizing moment on the top, it was our first achievement to climb 2,250 ft above sea level. There are a lot of areas where best shots can clicked on the top.After reaching back to level 1 we ate our lunch and went back home through the local train of Mumbai.
HIGHLIGHTS Kalawantin Durg Trek–
Difficulty level: Medium- It is very safe for women also.-
Facilities available: Food, shelter and campfire – Night stays can be planned in rooms and tents- Food: Veg and non veg both available- Public restroom facilities available- Transport facility: private and public available- Kalavantin Durg (highest point): watch tower-
Best time to visit Kalavantin Durg Trek, Maharashtra: July, August, December and January
ROUTE(How to reach Kalawatin Durg Trek, Maharashtra)
Mumbai – Panvel station – Panvel bus depot – Thakur Wadi 
Reach Panvel station thru local train/public transport bus – take a private/public vehicle for Thakur Wadi – commence your trek from Thakur Wadi basement to Kalavantin Durg.
Writer's note:- Please hire a local guide while trekking on Kalawatin Durg, Mumbai.
Do share your own experience in the comment Box.
Happy trekking .