GOA: The Unforgettable Experience PictureTravel/Beaches/Nightlife/Party
|
This vacation plan was the most memorable one. Me and my friend planned this trip to Goa. We booked are tickets for October 2016 . The climate was pleasant there in October. The day we arrived Goa, we checked into 'The Acacia Hotel & Spa' in Candolin, hotel was good, had everything to stay with luxury, we had lunch there, the hotel staff was great. Later that evening we planned to go to 'Thalassa, Vagator", it's a Greek Restaurant, served the best Greek food I have ever had, they have the best ambiance, its a beach-side restaurant. Thalassa is a place where you can enjoy the food with the cool breeze coming from the sea, and I m sure you will love it, like I did. Thalassia also had Greek dancers performing, which is treat to the eyes. I JUST LOVED IT.
Best in Goa:- Sea food/beachs/water Sports/ Night clubs
Gokarna and Kudlu Beach
The next day we had our train to Gokarna which is just 2 hours journey from Goa and is a small town in Karnataka. Its a lovely hill station and have peaceful beaches with shacks. We checked into our cottage (Paradise Cottage) at Kudlu beach. The cottage gave us the feeling of staying in wild with trees all around and the scenery beauty which is hard to see in any Metro city (uhhh.. it was amazing). I walked along the Kudlu beach the day we arrived.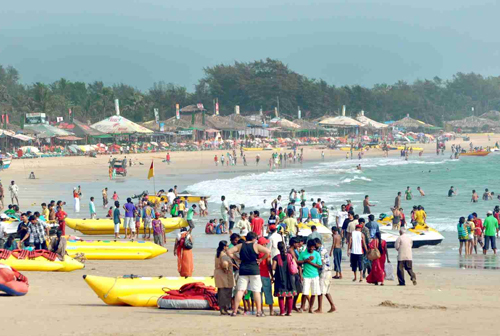 Mirja Fort, Om Beach and Namaste Cafe
The next day we went to the Mirja fort ( must say the best fort I have visited by far), moving from the fort we headed towards the Murudeshwara temple which had this huge Lord Shiva Idol, this temple is on the beach side and the view is very nice. We then went to the Om beach and there we spent our evening in Namaste Cafe, it was awesome having food with light music and cool sea breeze. Om beach was not as quite as Kudlu Beach was, it was all occupied by visitors and also had water sports like banana boat. We stayed in Gokarna for 1 day and the next day we were back to Goa.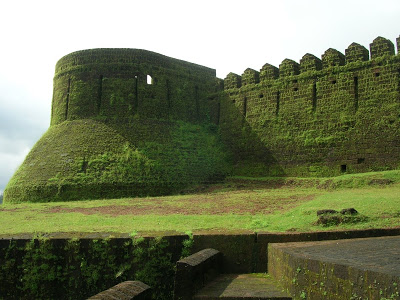 In Goa we had another cottage booked and this time we were staying at the Tivai beach and it was ' Tivai Beach Cottage' were we had our room, the room was clean and had all the basic things required like AC, TV, clean towels and bed sheets. We relaxed there for around half an hour, took car on rent for self drive from the nearby car renting service provider and then pulled our socks for partying, starting from 'Cafe Lilliput' at Anjuna beach , a great party spot with loud music and great food. We stayed at Cafe Lilliput for around 2 hours and left for 'Curlies Beach Restaurant' which is also at Anjuna Beach. Spent around another 3 hours there and came back to our cottage tired.
Club LPK-Love Passion Karma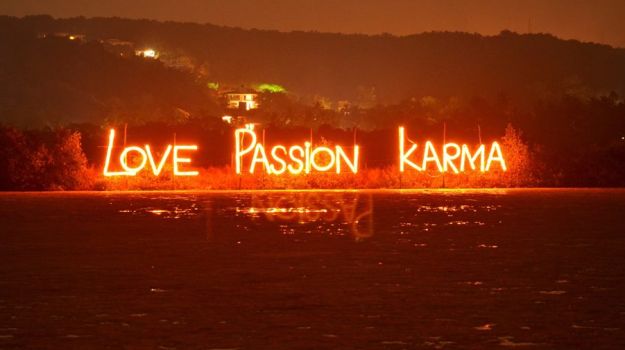 Then we left for 'Club LPK – Love Passion Karma' in Candolin, the best place to be in, if you are looking for dance, music, drinks and madness beyond explanation. It is beautifully located near a water body. It is among the best night clubs of Goa. The club is really huge, and the music played is mostly Bollywood and Punjabi… it has a very unique ambiance and is the coolest place of Goa I guess. A "must visit place" for all party lovers.
Some images of club LPK:
I have shared my trip experience with you which was amazing to me. Hope you people will like it.