Teacher's Day Hand Made Card Designs Easy Teachers Day Greeting Card for Kids Lovely Shikshak Diwas Card
|
Happy Teachers Day to all of you. We celebrates teachers Day which is also Known as Shikshak Diwas on 5th September every year. Teachers day is celebrated on the Birth Anniversary of First Vice President of Indian Dr S. Radhakrishnan. On the occasion of Teachers day usually Students present greeting cards to their teachers . But you can try something new this i am not asking you to drop the plan to present a greeting card to your Teacher on this teachers day, But yes Try something special like present him a Beautiful Handmade Greeting Card on this teachers day. It is not very difficult and it will take only Half hour or One hour to make a Teachers day card at home. Here i am going to share Handmade teachers day card making Step by step with pics. So follow these steps and make your Lovely greeting card for Teacher's Day.
How to Make Handmade Teacher's Day Card at home Step by Step:-
Very first you need to collect some items like Colourful or Texture Paper of Different Designs or texture.
Scissors or paper cutter.
Glu or fevicol to paste.
Sparkle pen and sketch pens to write massage in teacher's day card
Stars stones and pencil and colors.
Now start your process of Making a Teacher's day Card at home
Cut paper in shape of Card.
Draw the design what ever you want to draw on.
Now fill colors and decorate the card with sparkle, Stars and other decorative item as per the designs needed.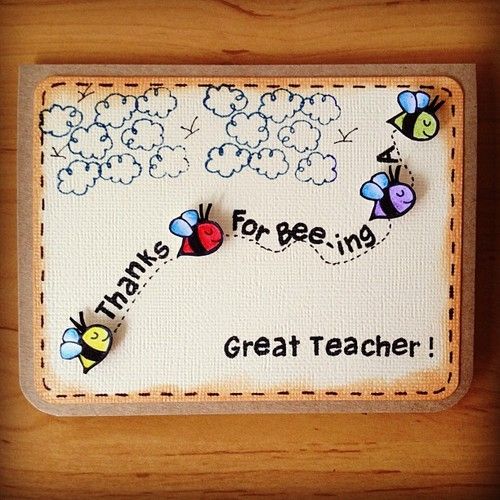 Here i am sharing Beautiful Hand Made Card Designs for teachers day, Cute Teachers Day Greeting Card Handmade, Handmade teachers day card for kids,Lovely Teachers Day Handmade card designs with images, step by step teachers day card making with pics.