Earthquake/Bhukamp 25th/26th Apr 2015 In Nepal Kathmandu Latest News Horrible Images
|
India and Nepal met earthquake on 25th April 2015 Twice and on 26th April 2015 at early morning 05:00 am. Nepal lost live and property. All most 2000 people has been died in Nepal Bhukamp. Rescue team is still working in Nepal and searching for the lost people. In India almost all the North India States have felt for Bhukamp Earthquake. Delhi, Jharkhand, bihar, Uttar pradesh,West Bengal hit twice on Saturday. Bihar and West Bengal has also lost live and assets by the earthquake 2015.
here i am going to share some of the important information related to 25th april 2015 Bhukamp/earthquake such as Earth Quake Timing 2015,places in Bihar affected by Bhukamp,Live lost in Bihar,Bihyar Bhukamp Photos 2015,Kathmandu Bhukamp News Updates. Bihar and West Bengal has lost almost 40 Lives. Some of the main cities and Villages of Bihar Kishanganj, jaynagar,patna, Madhubani, Darbhanga,Madhepura, Lokha,  Kunauli has faced highest hit of Bhukamp Today.
Here I am going to share some very painful Images of Today Nepal Bhukamp,Bihar Bhukamp Today Images, Bengal Bhukamp Images, Khathmadu Bhukamp Images,Bhukamp in Bihar 2015 images.Nepal Bhukamp Video 2015, Bihar 2015 Bhukamp HD Video is available on youtube and some of the news channel's official website.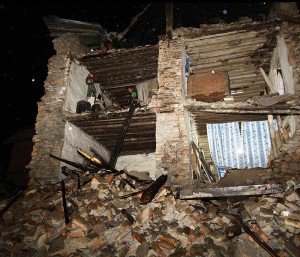 If you are in Nepal or need any Help in Nepal Bhukamp 2015 than can contact on these Nepal Bhukamp Helpline No.@09771 4261945/ 4261790. Google and Facebook has been updates person finder option to meet the family members and friends.