Buy Tickets for Republic Day 2016 How to Buy 26th Jan Parade Tickets Full Details
|
26th Jan is observed as Republic Day in India. On the occasion of Republic Day all the three arm forces of India perform on the Republic day parade along with School Students and NCC cadets. Republic Day Parade is organised at Rajpath to India Gate. Our Prime minister along with President of India and chief guest of Republic day Function who is a foreign Prime minister or President  salutes those performer. In this year French President Francois Hollande will be the chief Guest for Republic Day 2016 Parade. If you are in Delhi and wants to visit Republic Day Parade 2016 than this article would be the helpful for you. In this article i am going to share that how to buy Republic Day Parade 2016 Tickets? Where to buy Republic Day 2016 Tickets? Is republic Day Parade Ticket online available?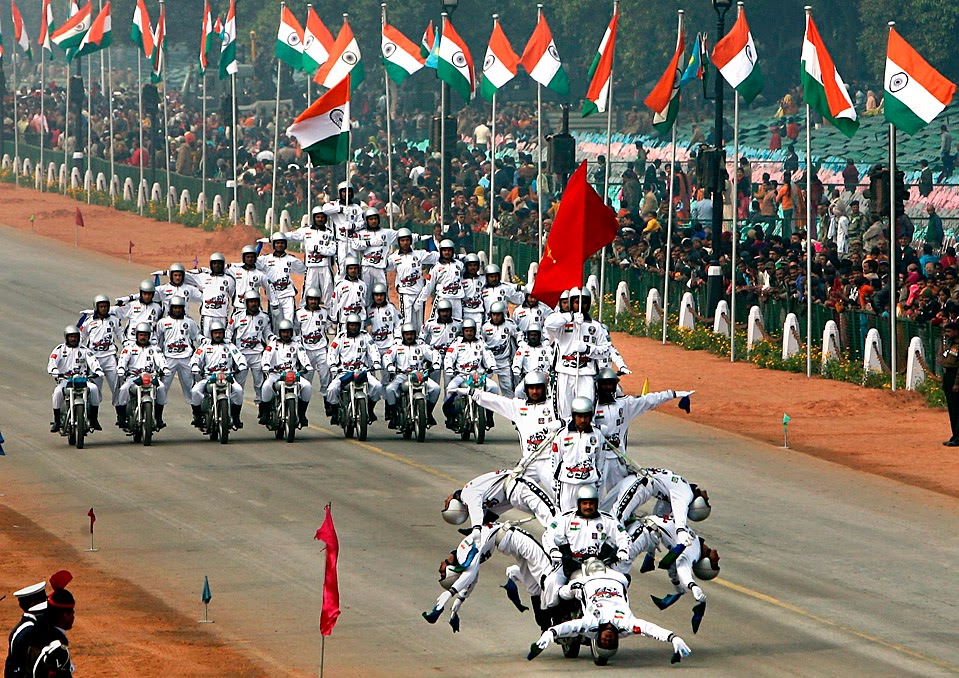 Guys If you have contacts of MLA or MP than you can have VIP Passes for Republic Day 2016. Else you will have to buy tickets for Republic Day 2016 parade from the govt outlets. Republic Day 2016 Parade Online Tickets are not available so you will have to visit these outlets only. Here i am going ti list down those Govt Outlets from where you can get 26th January Parade 2016 passes /Tickets.
Republic Day 2016 Parade Ticket Price/ Rate:-
A reserved seat ticket will cost 500 Rs
Unreserved tickets will be available at Rs 200,100 or 50 /- Only
You will need Voter ID card, Aadhar Card or any valid ID Proof to buy Republic Day Parade 2016 Ticket.
Places to Buy Republic Day 2016 Parade Tickets:-
Departmental Sale counters at North Block Roundabout/South Block Roundabout (10am-5:30 pm)
Pragati Maidan Gate No 1(10am-5:30 pm)
Jantar Mantar Main Gate(10am-5:30 pm)
Parliament House Reception Counter (11am-4pm) Sat,sunday closed
88, Janpath, Tourist office of Govt of India (Sunday Closed)
India Tourism Development Corporation Office at Ashok and Janpath Hotels.(working Days only)
Republic Day Parade 2016 Enquiry Contact No:-011-23011204
Note:- Do not carry extra belongings and gadgets like mobile phone etc with you while going for Republic Day Parade Parade to avoid long queue. If you have any question or query related to Republic Day 2016 Parade than you can ask me here in comment box.Happy Republic Day.