RIP Sushma Swaraj Famous Tweets of Sushma Swaraj
|
Sushma Swaraj was known for her wittiest tweets and making Foreign ministry of India approachable of each and every Indian. She not only solved the problems quickly but replied trolls and tweeter-wadis in her own style.
When the Shining star of Indian Politics is no more between us here we are sharing some of the wittiest tweets of Sushma Sawaraj.
When a man tagged her regarding his defective refrigerator.

When a user asked her to learn South Indian Languages.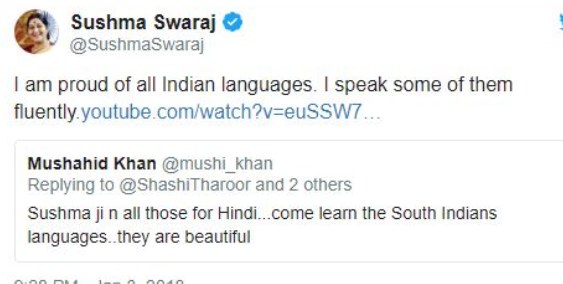 When troll asked who is Handling her Tweeter Account
Now here comes the Last Tweets from Sushma Swaraj