Home Decoration Ideas for Diwali Decoration with Hand Made Kandil/Diyas
|
Happy Diwali to all of you. Diwali is the festival of lights decoration, Rangoli, and yes off course Sweets. When we talk about Diwali we can imagine some beautiful Ladies holding Diyas, cute children wearing new cloths and playing wit crackers, Decorated home, decorated offices, lighten up Diyas and Candles. So here i am to help you to decorate your home on this Diwali by sharing best Diwali decoration Ideas with Handmade stuffs like Handmade Kandils, Handmade candle holders, Handmade Diyas and other Handmade Diwali decoration items.
Diwali Decoration Ideas for Home/ Simple Home decoration Ideas for Diwali
Diwali Decoration will be incomplete without Rangoli. So draw a beautiful Rangoli in your Home/Tares or Balcony of your Room. In our another article i have shared How to make Easy rangoli designs at home. So you can go throw it where i have shared some of the very easy Rangoli designs for Diwali.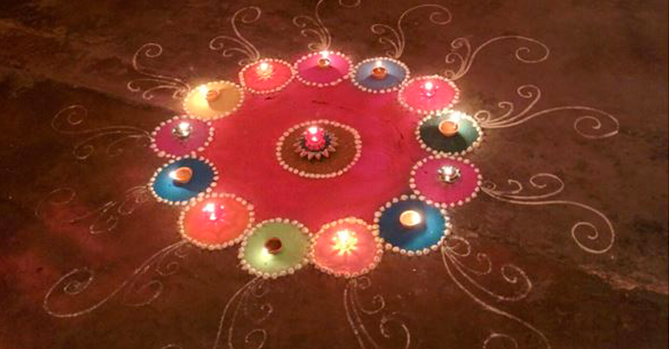 After drawing Rangoli in your home you can hang These beautiful Kandils in your Balcony or Hall or living room. Making Kandil is not that difficult so can make Diwali kandil at Home or can buy it from market also. If you want to make kandil at home so you can read our Article How to Make Diwali Kandil at Home Easy Steps.