Best Safe Dating Places in Kolkata for Couples Romantic Places in Kolkata For Gf/Bf
|
As per my promise here i am back for love birds last time we discussed the best Dating Places in Delhi. but this time i am going to talk about lovers of Kolkata. Yes this article will be for Lovers of Kolkata which is also known as Calcutta. Kolkata is the place where you can find luxury hotel and Restaurants or Park or Beach side area in one line there are many places to hangout with your lover. But the point is which is the best as well as safe Dating Place in Kolkata for Gf/Bf?? Safe in the sense the place where you and your partner can enjoy your private movement without any worry. So now go through the full post i hope it will help you to find Best Romantic Dating Place in Kolkata near by your Place. And yes don't forget to share your experience with those places as it will be helpful for other readers. 
Safe Romantic Place in Kolkata for Couples/Gf/Bf
Dhakuriya Lake, Kolkata
Dhakuriaya Lake is a good place for Couple in Kolkata . So you wants to spend time with your gf or Boyfriend than it could be a safe and romantic Place in Kolkata. It has a very beautiful lake for boating with lover so visit here for a romantic Date in Kolkata for Valentine's Day.
Central Park, Kolkata
Central Park in Kolkata is one of the best place for Couples in kolkata. You will have to pay entry fee of Rs/- 10 per person. But the fact is you can easily enjoy Kiss and hug with your Girlfriend or Boyfriend here. So if you wants to spend some private moment than you can visit central park of Kolkata.
Millennium Park, Kolkata
Millennium park will also be a very good option for Romantic Date in kolkata. So if You planning a Date with your Girl on this Valentine;s Day and want to have some kiss and Hugs than it would be a good option as it is one of the safe parks in kolkata for couples also.
Eco Park, Kolkata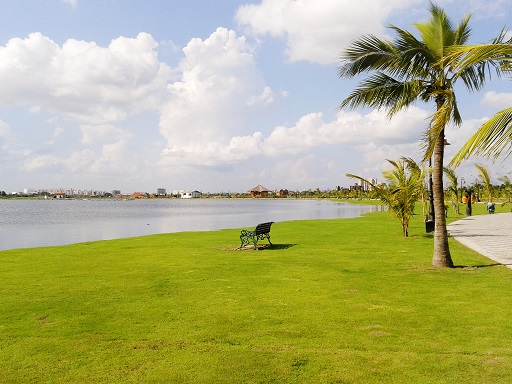 Eco park is the place for Couples in Kolkata. It has many attraction for Romantic Couples in Kolkata. So you can visit Eco park of Kolkata. You can Enjoy Water Balloon Ride with your Lover it will give a very romantic Experience to you both.
Aquatica Water Park, Kolkata
If you are a water lover and adventure lover than buddy it will be the best option for you. You can enjoy some cozy movement with each other and taking bath together is always a good idea. So visit Aquatica Water Park with your lover it is the safest place for Couples in Kolkata specially for unmarried couples.