Best Patriotic Dancing Songs for 26th Jan list of Deshbhakti Songs for School Competition
|
26th Jan means Republic Day of India is very near and we all that republic Day and Independence Day are very special for all of us but it is more special for Kids or School going students. As all the school and Colleges organises Republic Day Functions and children prepare them self for that event. When i was in School than ,It was a very difficult task for me to select song to perform on republic Day Function but these days it became much easy as we are having door to door internet service.
Here i am sharing a link to where you can click and  watch the Dance Video of School students Dancing on Desh Bhakti Song
But i am going to help you a bit. Here i am going to list down all the best Patriotic Songs for you, In this list i will share list of Dancing Songs(Desh bhakti) to perform on Gantantra Diwas, Best Desh Bhakti Dancing Songs for School Competition. So have a look and than share your list of best Dancing Desh Bhakti songs with us also.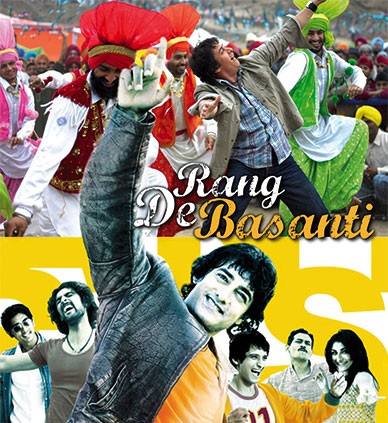 List of Best Desh Bhakti Dancing Songs For School/College Competition
Mohe mohe tu rang de basanti
Yeh Desh Hai Veer Jawano Ka from Naya Daur
Aisa Desh Hai Mera from Veer Zara
Sabse Aage honge Hindustani
Desh Rangeela Rangeela from Fanaa
Vande Matram of A.R Rehman
Fir bhi Dil Hai Hindustani
Yeh Duniya Ek Dulhan
I love my India
suno Gaur Se Duniya Walo
Chak de India
Made in India
These are are latest Patriotic Dancing Songs, Desh Bhagti ke gane School performance ke liye. I hope you have liked our collection of List of Best Desh bhagti gane for Gantantra Diwas.