Today's on 05th Aug 2015 Two Train Kamayani & janta Express Accident in Harda MP Latest News Images Photo
|
A very sad news for Indians,two trains back to back fall in swollen river in Madhya Pradesh. Trains name are Kamayani express (train no- 11071) that traveling from Mumbai to Varanasi and second train is Mumbai Jabalpur Janta express from Lok manya Tilak to Rajendra Nagar Patna (train no- 13201). More than 30 people die by this accident and around 200 people injured. By the media report accident was happened last night on 04th Aug 2015 at 11:45 pm at Kali Machak river small bridge. 11 bogie of train derailed from track. By report S1 to S11 coach  of Kamayani express fall down and S2 to S6 of Janta express. It is very bad news for UP and Bihari people. 
More than 400 people of these train are now safe rescued by helping team. Train Hadsa/Durghatna latest news of 05th August 2015 on MP India will update on this page time to time. Due to this accident all train going to Mumbai or coming from Mumbai is late by 10-12 Hour. Our prime minister Narendra Modi,Congress vice President Rahul Gandi,Rail Minister Suresh Prabhu and president Pranav Mukharji condolences to the families who lost their life for Train accident of MP. 
Here i am going to share some Today's rail Durghatna of Madhya Pradesh accident photo/wallpaper,you can see the rail hadsha images and imagine the brutality of accident.
Rail Minister announced compensation (Muawaja) for death and accident also.
Train Accident (Durghatna) Kamayani Express Images/Wallpaper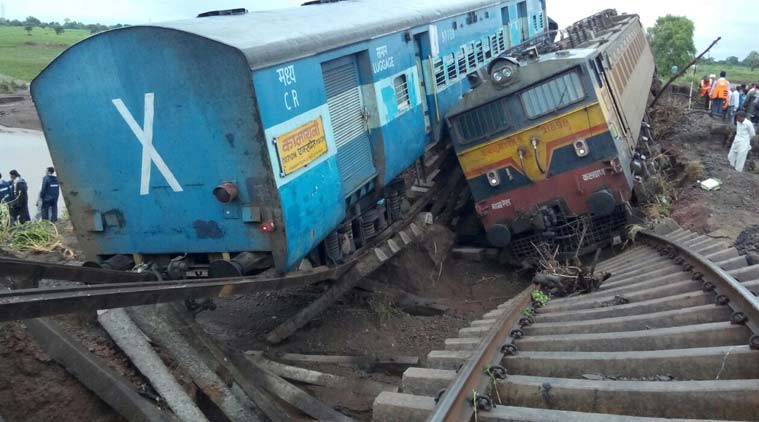 Train Nadi Pool Accident Kamyani/Janta Express Photo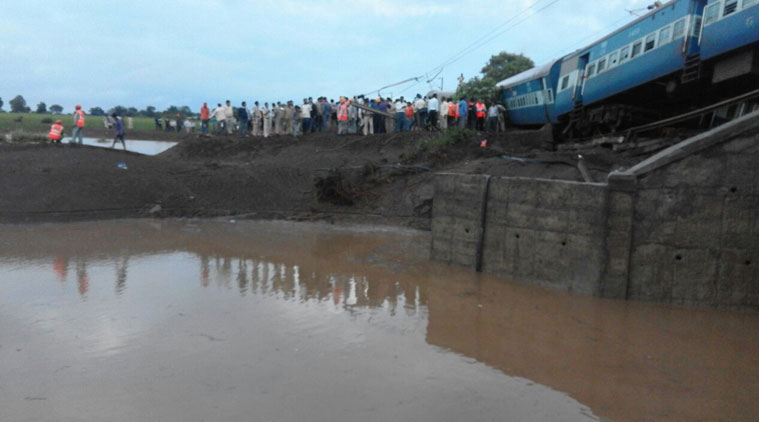 Railway Department has been announced Rail Accident Helpline Mobile No. Train Accident Harda,Varanasi and Mumbai helpline no is given below. If you or your family member are in problem must call on these nos.
Rail Accident Harda Helpline Mobile no – 9552446008
Train Durghatna Varanasi Helpline Contact no – 05422503814
05th August 2015 Rail Accident Mumbai Helpline No – 02225280005