Naisha Khanna Photos of Brothers v/s Harshaali Malhotra from Bajrangi Bhaijaan
|
After a grand success of Harshaali Malhotra who played Munni akka Sahida in Bajrangi Bhaijaan. Akhshay Kumar is going to introduced Naisha Khanna in his upcoming movie Brothers. Naisha is playing Akshay Kumar's Daughter in Brothers. Naisha is looking too cute in the Movie Brothers.Beautiful Naisha Khanna HD Images Wallpaper.
Here i am sharing some very beautiful of Naisha Khanna of Brothers here. This is not the first time when Naisha is acting its her first film but she has done with so many short roles in many commercial advertisement and TV Shows. Naisha has worked in TV serial Sapne Suhane Ladakkpan ke and Best of Luck Nikki.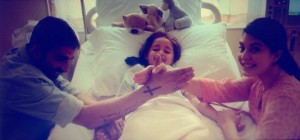 People now comparing Naisha nad Harshaali that who will be the number one in race of cuteness. As both the sweet girls Naisha Khanna and Harshaali Malhotra is Damm cute.Here i am sharing some cute images of Naisha Khanna Daugther of Akshaya Kumar in Brothers Photos and Harshaali Malhotra from Bajrangi Bhaijaan Cute photo now you tell that who have stolen your heart with her smile and acting skills.