Earthquake 2015 Nepal Bhukamp latest Updates Search lost People/Bhukamp Helpline No
|
Nepal Hit an 7.9 earthquake on 25th April 2015.More than 1300 people has been died in Nepal. Rescue team is still working and finding the lost people. . India, Chaina and Tibbat has also face loss of Assets and Live in Bhukamp 2015.India has lost about 50 lives and China has lost about 20 lives while Tibbat has lost 8 live. Now the time is to find the lost people in Nepal Bhukamp. Google and Social Networking Site Facebook has been tried to help people so that they can find their love one and known people are safe of where they are.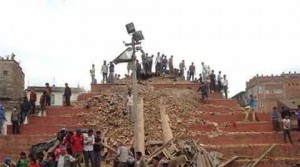 Latest News:-Nepal Hit again Bhukamp on 26th April 2015 at 5 am.
If you are a person who have lost in Nepal Bhukamp or Bihar Bhukamp 2015 or you are searching for your Family and Friends in Bihar Bhukamp 2015 than go to google.com and Click on Resources related to Nepal Earthquake. Now a new Window will be opened as like that.
Click On I am looking for Someone or I have information about someone.
Google Nepal /Bihar  Bhukamp Helpline Number India-9773300000
Google Nepal Bhukamp Helpline for US:-650-800-3978
Facebook has updated a status for those people who Resides in Earthquake area. So if you are in that area and not able to contact your relatives than you can use that status update that you are safe.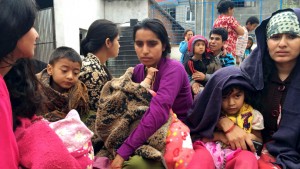 Airtel is now Free in Nepal so Contact your love one and lost friends and Family members in Nepal.
Indian Air Force and Indian Railways is continuously helping Nepal Peoples.Nepal Govt has appealed to all the Nepalis to show Humanity and Help each other. Stay Connected with us to get more updates on Nepal Bhukamp/Bihar Bhukamp 2015.These are the latest photos of Bihar Bhukamp 2015 Images, Nepal Bhukamp 2015 Photos, Khathmandu Bhukamp Photos.