Hello Readers. If you are in Delhi/NCR these days than Surajkund Mela Faridabad is waiting for you. As Haryana Govt has organised 29th Suraj Kund Mela 2015 from 1st Feb -15th Feb 2015. Surajkund Craft mela is mainly known for its amazing Hand-looms/Crafts/Handicraft and many other craft items sold by the famous craft man of all over the country. Haryana Govt is organizing Surajkund Mela every year to promote Handicraft and Craft Culture in India. Every year a large No of foreign tourist make the appearance in Surajkund Craft Mela.This year Surajkund Mela's Theme state is Goa.Here i am going to share some information about 29th Surajkund Mela 2015 Faridabad.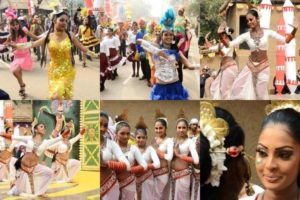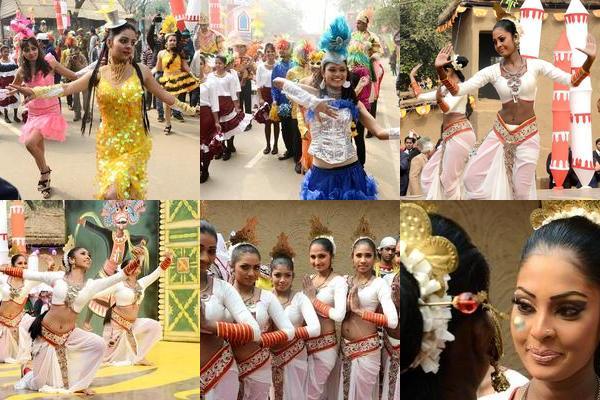 Main Attractions at 29th Surajkund Mela 2015
Pawan Hans helicopter Rides
Tasty Food.
Hand-loom from all over the India.
Various Folk Dances and Folk Songs by renowned professionals.
Crafts of Sri Lanka's famous Craft Men.
Theme State Goa's Presentation.
Entertainment by popular Dance Group.
29th Surajkund Mela 2015 Entry Ticket/Online Ticket Surajkund Mela 2015
Suraj Kund Mela 2015 Tickets are available on the all Metro stations of Delhi Metro.You can also buy 29th Surajkund Mela Tickets on the venue of Surajkund Mela 2015. Haryana Govt has make the availability of Surajkund Mela Tickets online on their official website or you can buy online Surajkund Mela Tickets at Bookmyshow.com
Surajkund Mela Tickets for Week Days:- Rs 70 Per Person.
29th Surajkund Mela Ticket Charges for Weekends:- 100 Per Person
50% Discount will be given to Senior Citizen and College Students.(ID Card is needed.)
Pawan Hans Helicopter Ride Charges :-Rs 2000/-